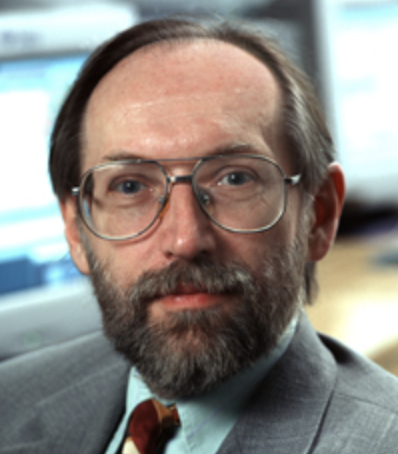 Prof. Witold Pedrycz, University of Alberta, Canada
Prof. Witold Pedrycz has long been engaged in the research of intelligent computing, information processing, fuzzy systems, artificial intelligence, genetic algorithms and other related fields, and has made important contributions to the research of intelligent learning, knowledge mining and representation of hybrid intelligent systems, and his research work has received wide attention and recognition from peers worldwide. He is a Fellow of IEEE, a Fellow of the Royal Society of Canada, and has served as the chairman or member of prestigious conferences in the field of intelligent computing such as IFSA/NAFIPS World Congress, IEEE Int. Conference on Fuzzy Systems, and IEEE Congress on Computational Intelligence in the past years. Since 2000, he has been the editor of many international journals such as IEEE Trans.
Prof. Zhu Han, ECE Department and CS Department, University of Houston, USA
Zhu Han received the B.S. degree in electronic engineering from Tsinghua University, in 1997, and the M.S. and Ph.D. degrees in electrical engineering from the University of Maryland, College Park, in 1999 and 2003, respectively. From 2000 to 2002, he was an R&D Engineer of JDSU, Germantown, Maryland. From 2003 to 2006, he was a Research Associate at the University of Maryland. From 2006 to 2008, he was an assistant professor in Boise State University, Idaho. Currently, he is a John and Rebecca Moores Professor in Electrical and Computer Engineering Department as well as Computer Science Department at University of Houston, Texas. His research interests include security, wireless resource allocation and management, wireless communication and networking, game theory, and wireless multimedia. Dr. Han is an NSF CAREER award recipient 2010. Dr. Han has several IEEE conference best paper awards, and winner of 2011 IEEE Fred W. Ellersick Prize, 2015 EURASIP Best Paper Award for the Journal on Advances in Signal Processing and 2016 IEEE Leonard G. Abraham Prize in the field of Communication Systems (Best Paper Award for IEEE Journal on Selected Areas on Communications). Dr. Han is the winner 2021 IEEE Kiyo Tomiyasu Award. He has been IEEE fellow since 2014, AAAS fellow since 2020 and IEEE Distinguished Lecturer from 2015 to 2018. Dr. Han is 1% highly cited researcher according to Web of Science since 2017.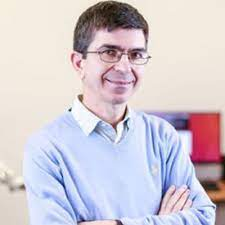 Prof.

Angelo Cangelosi

,

University of Manchester

, UK
Angelo Cangelosi is Professor of Machine Learning and Robotics at the University of Manchester (UK). He also is Turing Fellow at the Alan Turing Institute. Previously Angelo was Professor of Artificial Intelligence and Cognition, and founding director, at the Centre for Robotics and Neural Systems at Plymouth University (UK). Cangelosi studied psychology and cognitive science at the Universities of Rome La Sapienza and at the University of Genoa, and was visiting scholar at the University of California San Diego and the University of Southampton. Cangelosi's main research expertise is on language grounding and embodiment in humanoid robots, developmental robotics, human-robot interaction, and on the application of neuromorphic systems for robot learning. He currently is the coordinator of the EU H2020 Marie Skłodowska-Curie European Industrial Doctorate "APRIL: Applications of Personal Robotics through Interaction and Learning" (2016-2019). He also is Principal investigator for the ongoing projects "THRIVE++" (US Air Force Office of Science and Research, 2014-1023), the H2020 project MoveCare, and the Marie Curie projects SECURE, DCOMM and STRoNA. He has been coordinator of the FP7 projects ITALK and RobotDoc ITN, as well as UK projects BABEL and VALUE. Overall, he has secured over £30m of research grants as coordinator/PI. Cangelosi has produced more than 250 scientific publications, and has been general/bridging chair of numerous workshops and conferences including the IEEE ICDL-EpiRob Conferences (Frankfurt 2011, Osaka 2013, Lisbon 2017, Tokyo 2018). In 2012-13 he was Chair of the IEEE Technical Committee on Autonomous Mental Development. He has been Visiting Professor at Waseda University (Japan) and at Sassari and Messina Universities (Italy).
Cangelosi is a Fellow of British Computer Society and a Senior Member of IEEE. Cangelosi is Editor (with K. Dautenhahn) of the journal Interaction Studies, and in 2015 was Editor-in-Chief of IEEE Transactions on Autonomous Development. His latest book "Developmental Robotics: From Babies to Robots" (MIT Press; co-authored with Matt Schlesinger) was published in January 2015, and recently translated in Chinese and Japanese.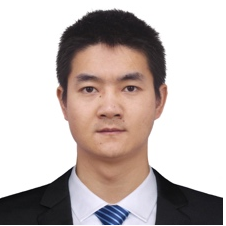 Prof. Xinwang Liu, National University of Defense Technology (NUDT), China
Xinwang Liu, receiving his PhD degree from National University of Defense Technology (NUDT), China in 2013, is now Professor at School of Computer, NUDT. He was awarded the National Natural Science Foundation of China Outstanding Young Fund. His current research interests include kernel learning, multi-view clustering and unsupervised feature learning. Prof. Liu has published more than 100 peer-reviewed papers, including those in highly regarded journals and conferences such as IEEE T-PAMI, IEEE T-KDE, IEEE T-IP, IEEE T-NNLS, IEEE T-MM, IEEE T-IFS, ICML, NeurIPS, CVPR, ICCV, AAAI, IJCAI, etc. And he is an Associate Editor of IEEE T-NNLS and Information Fusion Journal, a senior program committee member of AAAI 2020-2023, IJCAI 2020-2022 and other top international AI conferences, as well as an editorial board member of IEEE TNNLS and Information Fusion. Besides, he was in charge of a major project of "New Generation Artificial Intelligence 2030" of the Ministry of Science and Technology, a project of the National Natural Science Foundation of China, and a Youth Fund. His research results have won the first prize of Hunan Provincial Natural Science twice.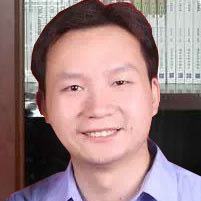 Prof. Kehua Guo, Central South University, China

Prof. Kehua Guo is PhD supervisor in the School of Computer Science, Central South University. He is the Deputy Director of Strategic Development & Discipline Construction Department of Central South University, and wasthe Vice Dean of Undergraduate School of Central South University, visiting scholar of Texas A&M University, Secretary General of Hunan Provincial Computer Education Committee, Executive Director of Hunan Internet Association, and Executive Director of Hunan Artificial Intelligence Society. He has long been engaged in research on artificial intelligence, big data, intelligent computing, etc. Through years of applied basic research, he has formed a set of systematic and effective research methods in domain-oriented big data analysis, data mining, machine learning, etc. He has carried out in-depth technical cooperation with industrial companies, and some of his achievements have been promoted and applied. In recent years, he has published 30 papers in international famous journals or conferences as the first author or corresponding author, 29 of which have been searched by SCI, among which 2 papers have an impact factor greater than 10. He has applied for 13 patents as the 1st inventor, among which 7 have been granted. In addition, he is a member of the program committee of several international conferences and a guest editor in several well-known SCI journals.
Prof. Miaowen Wen, South China University of Technology, China

Prof. Miaowen Wen graduated from Peking University in July 2014 with a Ph.D. and an Outstanding Doctoral Dissertation Award, joined South China University of Technology in July 2014. He was a visiting student at Princeton University, USA from September 2012 to September 2013 on a public assignment, and a postdoctoral researcher at the University of Hong Kong from January 2019 to January 2021. He has authored 2 volumes of English monographs, 3 monograph chapters, and published more than 150 IEEE journal papers. He is currently

an editorial board member of

of IEEE Transactions on Communications, IEEE Transactions on Molecular, Biological, Multi-scale and IEEE Communications Letters, and a senior member of IEEE and the Chinese Society of Communications. He has served as a guest editor of IEEE Journal on Selected Areas in Communications, IEEE Journal of Selected Topics in Signal Processing, and IEEE Communications Letters, a Class A journal recommended by the Chinese Communications Society. He is a guest editor of China Communications, a top journal in signal processing. He is currently directing one project of the National Natural Science Foundation of China, one project of the Guangdong Provincial Natural Science Foundation for Distinguished Young Scientists, and one project of the Guangzhou Pearl River Science and Technology Rising Star. He has directed one project of the National Natural Science Foundation of China, one project of the Guangdong Provincial Natural Science Foundation of China, one open project of the State Key Laboratory of Mobile Communication of Southeast University, one open project of the State Key Laboratory of ISN of Xidian University, and one project of the China Postdoctoral Science Foundation. He received the IEEE Communications Society Asia Pacific Distinguished Young Scholar Award, International Conference IEEE ICCT'2019, IEEE ICNC'2016, IEEE ITSC'2014, IEEE ITST'2012 Best Paper Award, winner of MIMO molecular communication competition held by IEEE CTW'2019, and was awarded for two consecutive years as the IEEE Communications Letters Exemplary Editor (2020, 2021). He was inclued in Elsevier China Highly Cited Scholar (2020 and 2021), the 4th China Association for Science and Technology (CAST) Young Talent Support Project, the National Postdoctoral Administration Office and the Hong Kong Scholars Association "Hong Kong Scholars Program".